Middleburgh visits the Mormons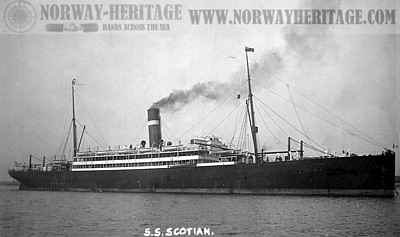 When I returned from London in May, I had set about following up a "lead" concerning my maternal grandfather who according to my mother went to Canada for a while after WW1. In London at the
National Archives
, I had found a reference to a "John Hawley" in the Board of Trade outbound
passenger lists
of 1920. In fact this was the only reference that came up for the name after the war with the right date of birth. However there were inconsistencies: That the John Hawley was listed as a farmer from "the Dominions" whereas my grandfather had been as soldier until he was discharged and was from Northampton although had spent a long time in India.
I emailed to the Canadian National Archives with the outbound passenger details collected in London and asked how I might get copies of the inbound passenger details/immigration documents so that I could verify that the passenger listed was my grandfather. I got an extremely nice letter back explaining of the archives could not find search the records on my behalf but that they were prepared to make an international inter library loan of relevant microfilms to an appropriate library where I could search them myself.
The Canadians provided details for me to give to my local library which I passed on to the Central Library here in Hong Kong with a request to get the microfilms. After a somewhat protracted delay whilst they worked out how to deal with the request, they came back and redirected me to the Family History Centre in Hong Kong This is actually run by the Mormons and leverages the extensive genealogical resources which the Mormons have in Salt Lake City.
I cross referenced the Canadian Archives and the Mormon indexes to make sure I ordered the correct microfilms and arranged with the local mission to drawn them down from the US. In addition to requesting 2 films which might contain details about my father visiting Canada I discovered that I could also order copies of British WWI army records (the burnt records) which I had previously consulted out at Kew in London. I was warned of a six week delay to get the material and of the fee. To quote the young lady who helped order the films "its a good deal" It only costs 5HK$ per film.
To date 1 film has arrived. It was passenger manifests (Form30a - NAC:T-14839 FHC:2294292 Saint John (New Brunswick):16 January 1920 (Empress of France (Cont.) - 28 Mar 1920 (Melita)) In it, amongst others, I found the inbound manifest corresponding to the outbound list from London, for the SS Scotian which had sailed from Southampton, England to St John, New Brunswick on 31 January 1920.
It transpires that the indexed London records contain a miskeyd typo. The manifest clearly show that the passenger was a John HAWKEY, who was a returning Canadian (hence dominion!!) who had been away 3 years and was returning to Cobalt, Ontario (a farming area). The clincher was the fact that both records cited the same ticket number: 229796.
So I am no further forward in getting clarity on whether my grandfather did or did not go to Canada and if so when.
On the other hand just as reading war diaries at the national archives in Kew was educational, reading the ships' manifests was an equally rewarding eye opener on immigration to the colonies. In fact I spent the entire afternoon browsing them and no one preached at me !!.
The manifests were highly structured: a cover page provided a summary of the vessel ie it's name, master, number of passengers, route etc and also the doctors declarations for port authorities concerning the passengers health. Some of the ships were carrying over 1700 passengers. There were separate declarations for first class, second class, and third class passengers. Following pages listed details about the passengers. Naturally the first list was for first class passengers. This was followed in turn by the second and third classes. Additionally there were also military lists , a US bound list and summary list for the crew.
A couple of things struck me:
Firstly the "hierarchy" of the main (second and third class) lists:
Listed first were returning Canadians with details of where they were from (in Canada) and how long they had been away etc
Next listed were British (Mother Country) passenger detailing where they were from (in England) and where they were going and their religion.
this was followed by the "commonwealth list" detailing where passengers were from and their race etc Apart from "white" colonial expats this list also included Chinese from Canton (via Hong Kong) and West Indians racially typed as "negro's".(a sign of it time)
then followed lists of Belgium passengers. The Scotian was doing round trip from Antwerp to St John via Southampton and was obviously taking war refugees to a new life in Canada (the transfer list of passengers going on to US was quite small).
The last list were the rats and mice from other European countries.
Secondly the army transport lists: these weren't lists of returning Canadian soldiers but rather lists of soldiers wives being repatriated . There was an officer commanding and a list of soldiers names, ranks and units so at first glance it looked like a list of troops returning but against most of names was the word "Wife". Clearly from the army perspective they hadn't got an identity of their own but were an extension of their husbands. Based on the numbers it appears that the fighting boys took their rotation recreation very seriously!!
|