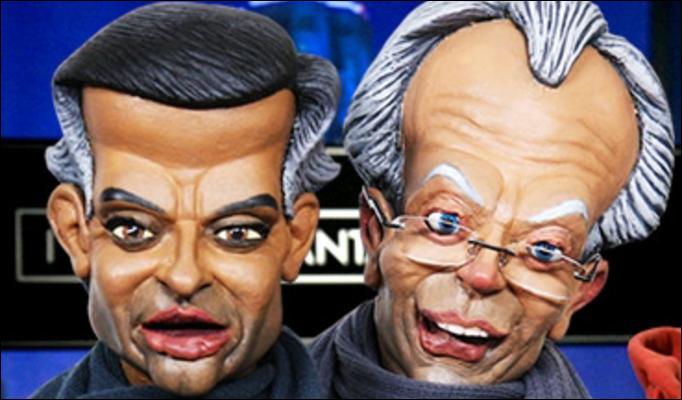 A MIDDLEBURGH VISITS FRANCE
She
is so excited about going to France... I hope she doesn't mention how France stole,
"YES.. STOLE"
, Ireland's place in the 2010 World Cup, or how just retribution was delivered at the hands of
Mexico
.......
I pray that she won't be provoked by anyone if the French beat Ireland on Sunday in the 6 Nations Rugby nor by nasty persons saying something desparaging about the Irish Economy (nuff said) or even Irish Cuisine. (after all- not everyone likes "coddle")
As far as the Rugby goes, if Ireland goes down on Sunday, they can redeem themselves at the Hong Rugby 7's (March 25 - 27, 2011), frankly a far more prestigious sporting event, and although Les Blues beat Brazil yesterday in a friendly, we (well certainly me) are looking forward to a replay in the 2012 European Cup which will probabably be anything but friendly (currently as I write Ireland is in second place in Group B and the French and leading Group D)
In the absence of the Irish Team(s), (and also the Welsh, Scottish and for all practical purposes the English Team) the 2010 World cup was, how shall I put it .. depressing. I was in the UK at the start of contest in the UK and James Corden's of the top patriotic "humour" was in my opinion "inppropriate". (actually in hindsight the entire country was being "dolally". Imagine my situtaion however - having discussions with my Ameriacn colleagues when the US media was reporting that England "lost" after drawing with the US 1-1 and there was a real chance of the US team going through to the next round at expense of England. It was a nightmare ans only
put things into context : Both were hilarious (Apres Match adopted England in their own inimitable style) and after it was all over I regretted that both series had been put on the shelf until next time (whenever.)
But I have GREAT NEWS!
Whilst the Apres Match team is apparently on tour
The Special 1
has returned !!! In fact it can back at end of October (God bless the BBC!!) and here it is ...
PS: This whole post was really an excuse to play with the widget.
PPS: And if froggies give her a hard time she should point out that her great grand father was a member of the BEF that bailed them out in 1914.
|